AUSTRALIAN MUSIC FOR SOLO CELLO
Virtuosity, expression, vivid musical story-telling –
a compelling, spine-tingling collection of Australian music.
Cello Dreaming is an ongoing research project into Australian music for solo cello. Designed to be an intimate solo performance in unconventional spaces – a modern art gallery, a natural amphitheatre, a community centre or iconic Australian landmark – this project celebrates the best of contemporary performance practice and examines the roles living composers and performance have in our modern society.
Inspired by the Australian landscape, Australian history and the influence of Western Art practices on Australian composition; the initial performance project in 2005 received a RADF grant through the Sunshine Coast Regional Council to present a public concert and a youth workshop program at Caloundra Regional Art Gallery.
Sold-out performances include Caloundra Regional Art Gallery, The Butter Factory Arts Centre Cooroy, Sandgate International Arts Festival and Stradbroke Chamber Music Festival.
Cello Dreaming Performance Project so far features music for solo cello by Ross Edwards, Peter Sculthorpe, Stephen Cronin, Michael Knopf, Betty Beath, Mary Mageau, Sarah Hopkins, Stephen Leek, Leah Barclay and Stuart Greenbaum.
Full of beauty, promise and meaning, these short powerful works displays the rhapsodic nature of the cello. Didgeridu bowing and musical birdcalls feature – unique Australian sounds, moods and stories.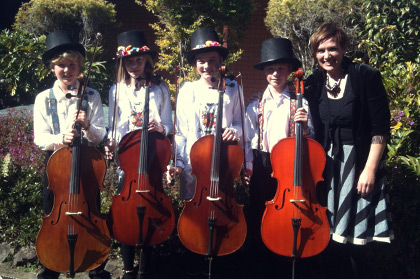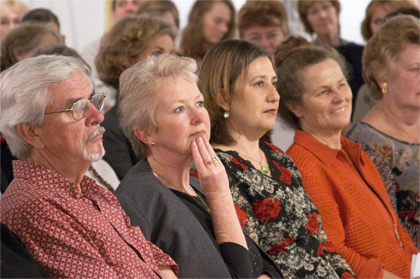 LISTEN
Reclaiming The Spirit
Into The Dreaming
Dawn Lament
Heart Song
Breathe
If you would like to find out how you could support or host a performance, get in touch. If you know of an unusual space, venue or arts festival in your community that would be interested in this Australian new music program, contact Louise.
If you are a composer and would like Louise to perform your works or are interested in learning more about how to write for the cello please look at Louise's tips for COMPOSING FOR THE CELLO.
If you are a teacher and would like more ideas on how to introduce Australian music to your students then look at 'education workshops'. Could you host a school performance, masterclass or workshop with Louise King to engage and enrich your students learning?
Cello Dreaming Performance Project is suitable for established concert series, art galleries, historic spaces, private house concerts, museums, art and music festivals or special events celebrating the diversity of Australian culture.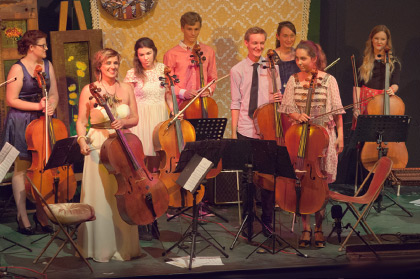 …"As an ambassador for new music, Louise actively collaborates with composers and promotes the musical language of all Australian living composers."  Dr. Michael Knopf
"Louise is a well-respected and acclaimed musician with a significant national profile whose work also enjoys international recognition.  Her enthusiasm and desire to perform and pass on her joy in music-making is infectious." Dr. Stephen Cronin, Head of Composition, Queensland Conservatorium.