The Muses Trio – Spirit & The Maiden
music by women played by women
chamber music :: creativity :: connection :: community spirit :: women in music
An iconic annual cultural event celebrating music by women played by women all in the spirit of International Women's Day. Spirit & The Maiden captures the essence of musical creativity and diversity. It explores the rich sound world of women in music.
celebrate International Women's Day the cultural way
Next upcoming women in music concert weekend 7-9 March 2014 with The Muses Trio.  Brisbane & Eudlo.  Book tickets online here.
If you are a music lover, enjoy attending world-class performances and you can see the benefit of concerts like this being part of the social and cultural fabric of your local community, please come along, support the event and spread the word.
Witness amazing musicianship and artistry in action.  The Muses Trio can offer open rehearsals, school performances, inspiring workshops for aspiring musicians plus engaging teacher professional development.
On Saturday 23 March 2013, Eudlo Hall hosted Spirit & The Maiden, Eudlo Hall's first professional chamber music concert presented by Cello Dreaming.  A sell-out event two weeks before the performance, Spirit & The Maiden now promises to be the concert date music lovers do not want to miss.
The Muses Trio is Christa Powell – Violin,  Therese Milanovic –  Piano TOPOLOGY, Louise King – Cello Dreaming
www.topologymusic.com/aboutus/the-band/members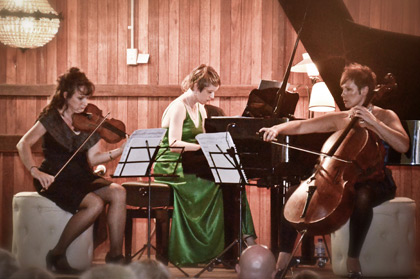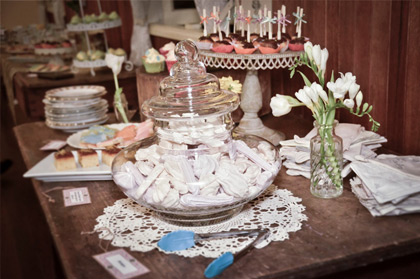 I love playing in Eudlo hall. It has fabulous acoustics, naturally. Perfect for chamber music. As a local creative business owner, I also want to showcase local creative people. Amazing talent right here in Eudlo, an incredible community spirit and a place I call home.
The Muses Trio lovingly prepares each program for you, the listener, by investing their time, skills, networks and personal money into each concert.
concert program 2014
Louise Farrenc – Piano Trio Op. 33 in Eb major
Elena Kats-Chernin – Blue Silence for piano and cello
Amy Beach – Romance for violin and piano
Nadia Boulanger – Three pieces in A minor for cello and piano
WORLD PREMIERE LADIES & GENTLEMEN – new work by Lynette Lancini
Lera Auerbach – Piano Trio no 1 for violin, cello and piano

concert program 2013
Piano Trio – Rebecca Clarke
Spirit & The Maiden – Elena Kats-Chernin
Chapman's Pool – Judith Bingham
Pale Yellow & Fiery Red – Jennifer Higdon
Cello Dreaming presents concerts in Eudlo simply because it is Louise's home. Louise King believes local music events like this connect people in a shared communal listening experience; music simply brings a community together.
If you want to support bringing concerts to Eudlo Hall or help at future events, please get in touch. Help can be at front of house, back stage, graphic design, marketing, business sponsorship, or accommodation billeting for visiting musicians.
LISTEN
Elena Kats – Chernin
Judith Bingham – Chapman's Pool
Jennifer Higdon – Pale Yellow
Jennifer Higdon – Fiery Red
WATCH
Thanks & links:
Sunshine Coast Youth Orchestra Chamber Strings www.scyo.org.au
Event Concert styling  – Trudy Croad www.lovebirdweddings.com.au
Grand piano sponsorship  – Nigel Bland, Piano Warehouse, Landsborough
Tony Hilton  – Professional piano tuning
Dessert bar by Eudlo patisserie chef Aeron Heffernan
Easel art for sale www.rosebedstgallery.com
Vintage dresses www.mothermaria.com.au
Event photography www.bibianastanfield.com
Event filming www.thefilmtree.com
Bruce Hamilton – live concert recording