where is it?
VENUES 
1 19 Rosebed St Eudlo Hall Rosebed Street EUDLO Hinterland Sunshine Coast QLD
2 5-7 Rufous Street Peregian Community House PEREGIAN Sunshine Coast QLD 
3 Cnr Kennedy and Enoggera Terrace, Ithaca Hall, Red Hill Qld 4059 BRISBANE   
about
Are you looking for a high-energy group class program introducing young people to the wonders of classical and folk music? Experience a cello only ensemble program that plants musical learning seeds in your child that will help them grow into active cello learners. Music can develop your child's confidence, creativity and independence.
Drawing on over thirty years experience as a music educator and her own experience as a parent, Louise King has developed the new Youth Beginner Cello Class program to appeal to and engage busy active young minds and fingers.  If you are looking for a music class that develops the whole child through learning music – cognitive, physical, emotional, language and musical skills – then you are in the right hands.
Youth Cello Ensemble Class is ideal for kids ages 6-11 in primary school or home-schooled families and designed for kids who think meeting new friends who play cello would be fun. Come and make music in a jam-packed activity class!
what is in a class?
Using powerful imaginative resources and engaging music games, Cello Dreaming knows how to tap into your child's creative spirit to develop learning strengths, creativity and musical confidence.
Music Games Playful music activities integrated to music literacy, vocal development, listening games, rhythm and games that develop muscular control and body co-ordination.
Singing Activities include a mixture of musical styles and well-known songs to allow your child to explore their voice. Singing helps develop your child's pitch recognition, memory and recall, physical development and sense of well-being.
Storytelling and Literacy Each class is built on the concept of a musical element, story, or topic. Let your child experience a fully integrated educational experience through the power of music.
Parent Involvement  Your child is learning to be self-sufficient in a group setting of peers, whilst taking comfort from knowing their parent is close by. Parents or caregivers are welcome to participate in the last 10 minutes of each class so as to support the student with the At-Home Resources ensuring the learning can continue at home with your child's best teacher—you!
benefits
Under the expert guidance of professional musician, educator and mother Louise King, your child will be introduced to the delights of classical music and the fun and excitement of learning how to play the cello.
Friends and family have the chance to listen, watch and support your child's musical development in the annual public concert performance at the end of the school year.
"Perfect for home schooled children or primary school students!"
"A great opportunity to enrich and inspire students who already learn in school."
"Making learning music fun, social and creative.".
requirements
Cello Dreaming recommends that participants have their own 1/8, ¼ or ½ size cello depending on the age of the child participating. Need to look into buying or renting a cello or not sure what size to get? Take a look at this online article "Guide To Buying Your First Cello" or contact Simply For Strings or your preferred local music shop for competitive rental packages.
CONDITIONS
A place in the class is issued by Cello Dreaming and on behalf of Louise King. The booked place in the class is considered sold and subject to the following conditions::
The booked place cannot be exchanged with another applicant, returned and refunded after purchase.
The right is reserved to add, withdraw or substitute presenters, artists, vary ticket prices, and/or vary advertised programs, seating arrangements and class capacity.
The presenter, performer Cello Dreaming reserves the right of admission to the class program.
If the class has to be cancelled due to natural disaster, adverse weather conditions or for any other cause reasonably beyond the presenter's control, there is no right of refund or exchange, and no obligation is assumed by the presenter for the arranging of a substitute event.
If a student misses a scheduled class, there is no refund, make-up lesson or rights of exchange for a different class.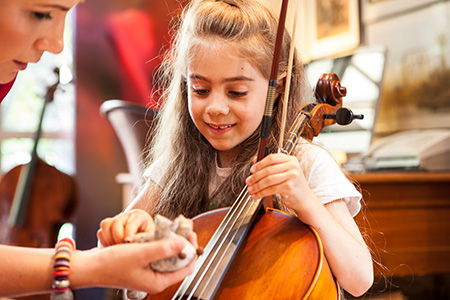 Perfect for home schooled children or primary school students!
DATES 2023
#1 EUDLO HALL Rosebed St Sunshine Coast 
Day: Thursday monthly 
Time: from 3:30pm arrival for a 3:45-4:30pm class
Dates:
Thurs 16 February 

Thurs 16 March

Thurs 13 April

Thurs 18 May

Thurs 15 June

Thurs 13 July

Thurs 17 August 

Thurs 14 September 

Thurs 12 October 

Thurs 16 November 
Class times:
AM class: 
10:30-11:30am – Adult Beginner Cello Class 
PM classes:
4:30-5:30pm – Youth Cello Class

6:30-7:30pm – Adult Beginner Cello Class

7:30-8:30pm – Adult Cello Ensemble 
#2 NOOSA Peregian Community House Peregian 
Day:  Tuesday monthly 
Time: from 4:30pm arrival for a 4:45-5:30pm class 
Dates:
Tues 18 April

Tues 16 May

Tues 20 June

Tues 18 July

Tues 15 August 

Tues 19 September

Tues 17 October 

Tues 14 November
Class times:
4:30-5:30pm – Youth Cello Class (beginners to grade 2 AMEB level cello) 

7:30-8:30pm – Adult Beginner Cello Class
#3 BRISBANE Ithaca Hall Red Hill 
Day: Saturdays monthly 
Time: from 12:30pm for a 12:45-1:30pm class 
Dates: 
Saturday 25 February 

Saturday 25 March

Saturday 29 April

Saturday 27 May 

Saturday 17 June

Saturday 29 July 

Saturday 26 August

Saturday 23 September 

Saturday 28 October

Saturday 25 November 
Class Times: 
10:30-11:30am – Adult Beginner Cello Class 

11:30-12:30pm – Adult Cello Ensemble

12:30-1:30pm – Youth Cello Class 

1:30-2:30pm – Youth Advanced Cello Class
PERFORMANCE OPPORTUNITIES!
Take part in community concerts and a class showcase – opportunities announced through the year.
COST $35 per class | $175 for 5 classes | $280 for 10 classes | $350 for 10 classes
EARLY BIRD DEAL Book online before Monday 1 May Term 2.
MORE INFO Send an email to info@cellodreaming.com.au or call Louse King on 0415 128 799. Music is provided. A minimum of 4 students per class is needed to ensure the program runs.
WHAT TO BRING cello, bow, rosin, end-pin stopper, pencil and eraser, folder for music sheets and your imagination!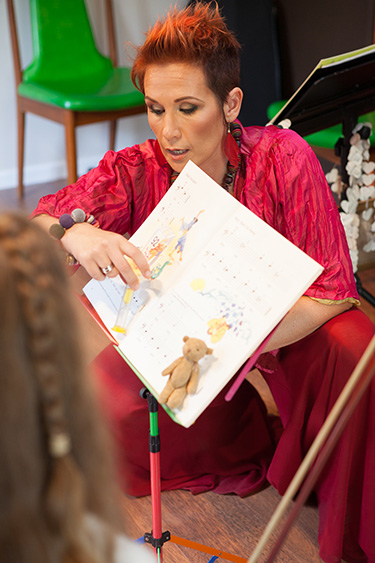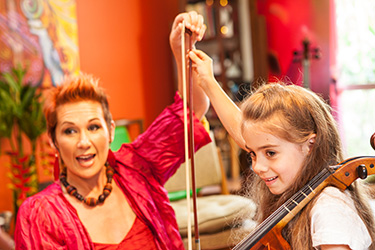 what people are saying
'Tom comes home from his class on cloud 9 – whips his cello out and shows the family what he has learnt.  Your enthusiasm is contagious.  Thanks so much!'
Libby & Andrew Robertson, Kawana
'Classes are amazingly awesome! Couldn't have found a better teacher! Such a privilege to learn music from a musician who is as incredible as you.'
Student Nambour
'Our focus is on the enjoyment of learning about classical music and discovering how to play an instrument, as opposed to the process of how to play notes 'correctly'. As a family we feel that your style of teaching is in harmony with our own philosophy and I just wanted to say thank you for a wonderful start to cello.'
Home School Family Doonan 2014